TRAFFIC
Safe and Comfortable Traffic Environment
Traffic Control Center providing real-time traffic information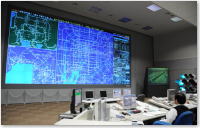 We provide the latest traffic information on congestion and regulations to drivers as part of traffic flow control activities.
Traffic safety promotion to ensure the safety of society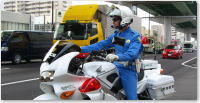 In order to protect you from traffic accidents, we are cracking down on drunk driving, speeding and illegal parking.
Guidance on traffic safety for residents from infants to the elderly at various places in the prefecture
Our traffic safety education team named "Ayumi" (Progress) is providing traffic safety education at various places in the prefecture, inviting residents to participate, experience and practice traffic safety.
Expressway Police watch traffic around the clock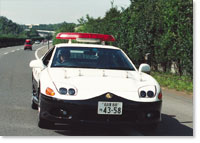 Driving in violation of the traffic rules could lead to serious accidents particularly on expressways. We patrol around the clock in order to keep traffic flowing smoothly and safely.